Personal Break Area (Rental Room)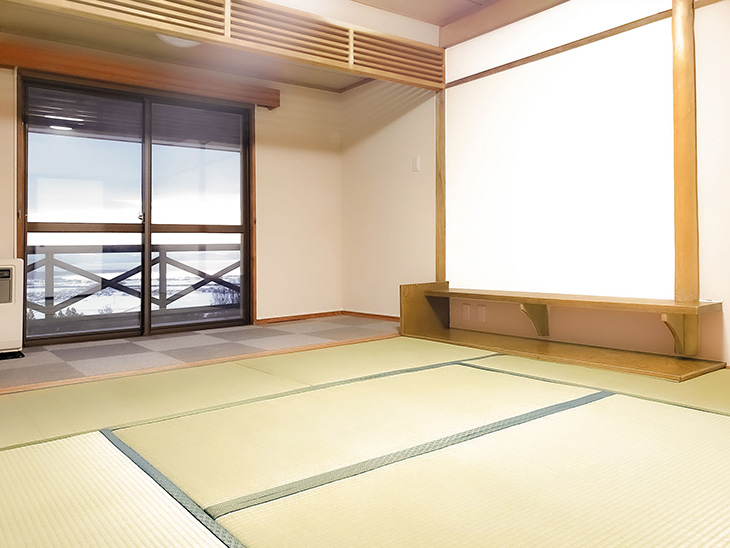 Located on the 3rd floor of Center House Bandai at Inawashiro Ski Resort's Main Gate, the Personal Break Areas are private rooms you can rent out for the day and use to relax at your leisure.From families and couples to groups of friends, how you use the room is up to you.
Available Days

Dec 23, 2022 (Fri) - Mar 21, 2023 (Tue)

Total Rooms

24 rooms

Available Hours

8:30AM - 4:30PM

Usage Cost

6,000 (tax incl.)

Location

Inawashiro Ski Resort Chuo Slope, Center House Bandai 3rd Floor

Reservations

Reservations can be made online.
*Attention*
Even if you reserve a room for multiple consecutive days, for the safety of our guests the storage of personal belongings outside of business hours is prohibited.
Please be careful not to lose you room key. If you lose your room key, you will be required to pay a ¥10,000 key replacement fee.
Personal Break Area will be furnished with a table and a cushion.
Only food and beverages purchased at the ski area restaurant may be brought in. (Please refrain from bringing in food and beverages from other restaurants, such as boxed lunches.)
About Your Room
After paying, please receive your key from the 2nd Floor ticket center at Center House Bandai.
Please use the priority lane located on the right side of the ticket counter at time of purchase.
Same-day reservations may be available depending on room availability. Please proceed to the priority lane for details.